How Much Is Too Much? When Crazy Horse Leather Is Overdone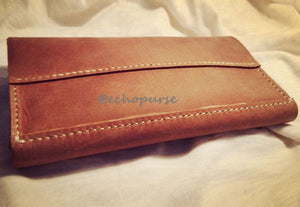 What Crazy Horse Leather Bag Would Be Like If...
When it comes to "vintage", most people think of it as a term used to describe antiques many years ago.

This is mainly because today's antiques look more real. But what is made of modern times is not something of the past, but something that has just been made. Can such items be regarded as antiques? Well, if a modern-made thing looks a lot like an antique, then it may indeed be considered an antique.

Nowadays, the common practice of making fashion accessories, lamps, tables and other types of furniture to appear vintage is a common practice of a thirsty, hungry consumer desire. Crazy horse leather bags are used today to quench this heinous crave antique for vintage.

Crazy Horse Leather is a leather that gives a variety of unique qualities in a simple process by fortifying a polished whole grain leather surface with special purpose waxes. One of the great features of the most loved crazy horse leather is that it is an eternal antique and vintage look that is displayed almost immediately after use.


Instead of being used to preserve the oil, it is replaced by a special wax. The wax used to make Crazy Horse leather enhances the leather fibers, which change color by one or two colors when the fibers are rubbed or scratched and do not immediately reverse.
Only through the daily use or friction for a period of time will allow the shade change reverse back. Through the wear, natural leather will be covered with these scratches. These rubbing or scratched areas reflect the vintage appearance. This is the hype over about crazy horse leather bag.
Here are some of our Crazy Horse Leather Bags in our shop, it will deepen your understanding of the "Crazy Horse Leather".
If you have other insights to leave a message on our website, I am looking forward to a collision with your thoughts. :)

1 Response
Leave a comment
Comments will be approved before showing up.