What's the most important things on your bag?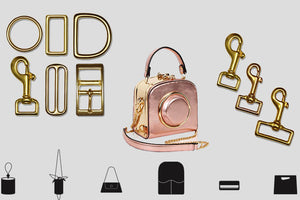 The
hardware
on your leather bag is another
important part
of determining the overall quality. In other words, what kind of metal is used? How durable is it? How can you really say it?
An easy way to determine the quality of your hardware is to feel its weight. Usually, there are buckles with your
leather bags
, you just need to touch these buckles, you should be able to feel the weight and density. In general, the quality of high-quality metals is a bit heavy, whether it is stainless steel or brass hardware.
Another important part of the hardware is the
zipper
. You really want to pay close attention to the quality of the zipper and its function. The last thing you want to happen is that the zipper stops working almost a month after you buy the bag. Therefore, before purchasing a leather bag, please give the zipper an accelerated course. Pull back and forth several times to feel the smoothness. If it's easy to get stuck, this usually means it's not the best quality. Usually, with a good quality zipper, the edges are smooth, not very sharp or avant-garde, so the zipper is smooth. This almost always requires a good quality, full-featured zipper.
We use antique brass hardware in our bags. Believe it or not, many of the mass-market bags use plastic or cheap metals that break easily. Not us, we use a specially formulated antique brass that ensures durability without adding extra weight. All of our hardware matches and is consistent in look to the
vintage bags
that inspired me.
Leave a comment
Comments will be approved before showing up.
---
Also in Echopurse Blog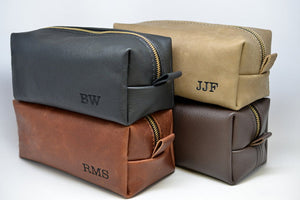 Are groomsmen gifts necessary? ... It's only appropriate to show your appreciation, and a thoughtful gift is a great way to do so. While not necessary, you may also want to consider giving a hand-written note with each gift thanking your groomsmen for their friendship and help in preparing and celebrating your big day.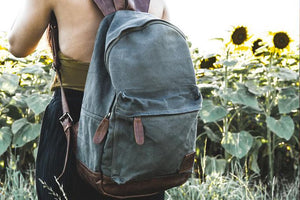 One of the most common questions we get asked is '
What is the waxed canvas
?' and '
Is waxed canvas waterproof?
'
Waxed canvas is vegan and is much more environmentally friendly than most other vegan leather substitutes which use products derived from the petrochemical industry. The production of paraffin wax generates very low-level chemical toxins.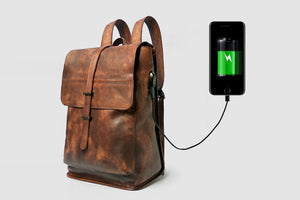 For any university-educated student, choosing the right backpack is always an important necessity. You need to make sure that the baggage you use can handle the payload you expect, providing plenty of room for the load, and you must look good. So how do you ensure that this content is covered?