THE STRENGTH AND DURABILITY OF FULL GRAIN LEATHER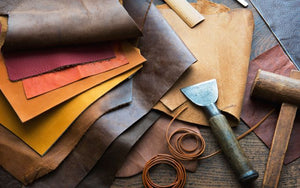 Early humans discovered the fascinating and unique qualities of the
real leather
. Over time, they may have discovered through trial and error that it is not only extremely resistant to elements, but also a special material for making clothing and garments. It is also durable and flexible and cannot be measured. As history evolved, this knowledge was disseminated and eventually used in industrial applications and protective body armor.
During the
Industrial Revolution
, components of specific industries were needed, but at the moment we have no resources or technology to manufacture these important components. This is real leather knowledge and its strength and flexibility. Soon, various industrial components, such as ropes, chains between chains, crane fasteners, increased weight, etc., were replaced by real leather. From this revelation, the use of dermis has spawned new standards for industry standards, uses and applications.
Back in
Roman times
, real leather and metal were used to create protective body armor. The unique and elastic structure of the leather fibers was found to be more effective than metal armor in resisting certain blows. For this unique purpose, body armor is often made of leather instead of metal. Real leather one of such things that stood between life and death for many soldiers.
Many of today's industrial and commercial applications have been updated with the use of technologically advanced machines capable of producing these complex metal parts, and real leather is no longer used for this application.
Leave a comment
Comments will be approved before showing up.