How To Make A Handmade Leather Wallet?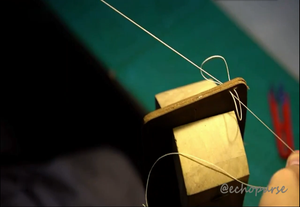 Making a cool leather wallet is easy. Just get yourself some scrap strips of leather ant you are good to go. No special tool required.
Step 1: Cut You Leather.
Cut your leather with some extra space on the sides.
Step 2: Make Slots
You can use thinner leather on the inside. it will be better for cards.
Step 3: Put It Together
Put it together with super glue.
Pinch holes after and sew the ends.
Step 4: It's Ready
Cut it to the final size. It's ready to go!
How about this wallet course? Do you guys want to see more manual wallet? what better recommendation than this: Wallet & Clutch
We only use the highest quality, full grain leather sourced from the United States and Italy. Our canvas is 16oz thick waxed waterproof canvas. Our thread is marine-grade and all of our hardware is solid brass (some of which is nickel plated).
While we hope that our bags are in good looking, they are made to be used and designed to be extremely durable. Our bags don't contain cheap, breakable parts or big gaudy logos...they're just designed and built to be loyal companions on all of the adventures that life brings your way.
3 Responses
Leave a comment
Comments will be approved before showing up.