How To Do Leather Care In 15 Minutes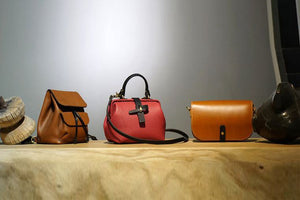 Leather is a classic material. Durable, stylish and tough, a good leather should last a lifetime. However, like most things, you need to show some love for your leather. The better the effect of keeping leather, the longer the duration, the better the effect. This is a special kind of material, you can't just throw it in the wash, so it's important to understand how to maintain it.
When deciding how to treat and care for your leather, the first task is to ask what you want. And its role in your life, then we will experience some different treatment options.
Leather care principles, regardless of form
Leather needs breathing. Just like skin, leather needs ventilation to prevent mold and decay. The air can naturally pass through the leather and let the water evaporate naturally. However, this is not possible when your leather is completely sealed.
Keep leather away from direct sunlight/heat sources.
If the leather item is wet, it can be placed in front of the heater or accelerated using a hairdryer. Do not do that forever. Like skin and other fabrics, when the leather gets wet and heats up immediately, it shrinks and dries quickly. On the contrary, even if it takes a few days, it will naturally dry out.

In addition, the leather is usually kept from direct sunlight during storage. Over time, the leather will fade naturally, but sunlight will accelerate the process. Drying and cracking also occur. Some areas with low humidity are preferred, but also ensure air circulation to prevent mold.
Test it first.
When applying any polish or conditioner, first test a small area. Any item may change the color of the leather even if it is only slight. Before handling the entire leather bag, test it for a small part, then dry it for 24 hours and see what happens. This may seem tedious, but it can make your bag look less like what you want. If a problem arises for the first time in a brand/color, it can be reused without repeating the test.
Clean it regularly with a damp cloth.
As mentioned above, even if you have no other choice, the easiest way to prevent premature aging of leather products is to wipe them regularly with a damp cloth.
In general, leather does not require waterproofing.
Most of the leather products sold these days are to some extent treated with a water repellent. If you are not sure about waterproof performance, consult the manufacturer. They will tell you about existing treatments and whether the product needs extra care based on your activities and uses.
In short, make sure you have a good daycare to take care of your leather goods. In many cases, it will look like these 3 simple steps:
1. Use a damp cloth to wipe the leather 1-2 times a week, depending on usage and accumulation of dust and dirt. Store leather shoes on cedar trees.
2. Leather once every 3-6 months, sometimes more depending on the environment and season.
3. Waterproof once a year if needed, if your lifestyle/environment requires it.
Last but not least, leather stretches over time. Overloading the bag will loosen the compartments. Take some time to define which items in your wallet are your essentials and remove the excess.
When you care for leather properly, it will become more beautiful, rugged, and interesting over time, echoing its adventures - and yours.
Check out our range of product on our website! → Echopurse
Leave a comment
Comments will be approved before showing up.